ⓘ  All Contentsquare users can access the Integration catalog but only Admins can install a new integration. Read this article to learn more about Contentsquare's user rights management. 
Contentsquare's Integration catalog displays available integrations (Kameleeon, Monetate, Google Analytics, Adobe Analytics, and more). Place requests to add one or more to your Contentsquare project.
How to request an integration 
1. Click the puzzle piece icon in the top right corner to be redirected to the Integration catalog. 
2. Select any integration to See details or install.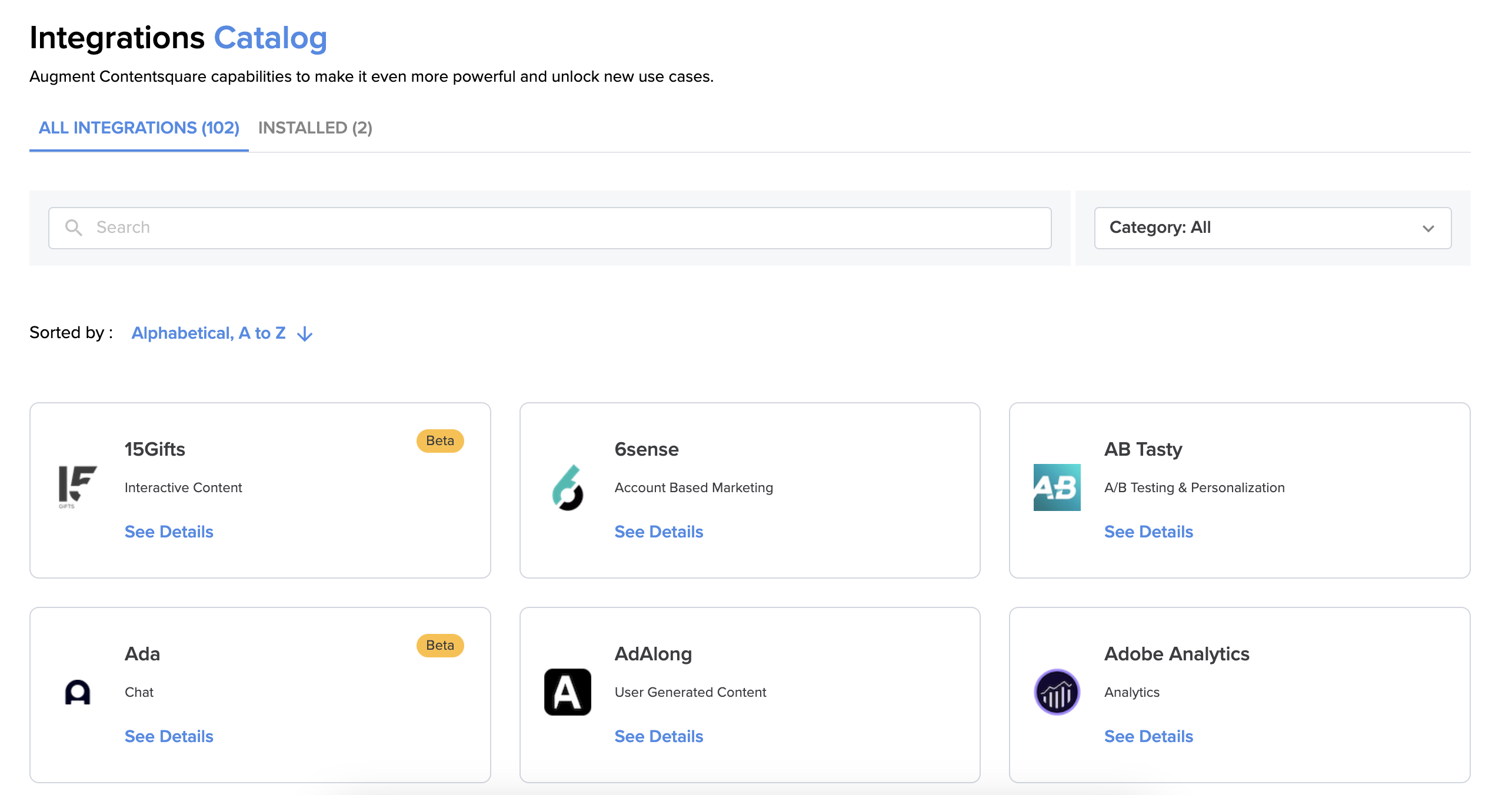 3. Click 'Install from console'  to install if you are an Admin user.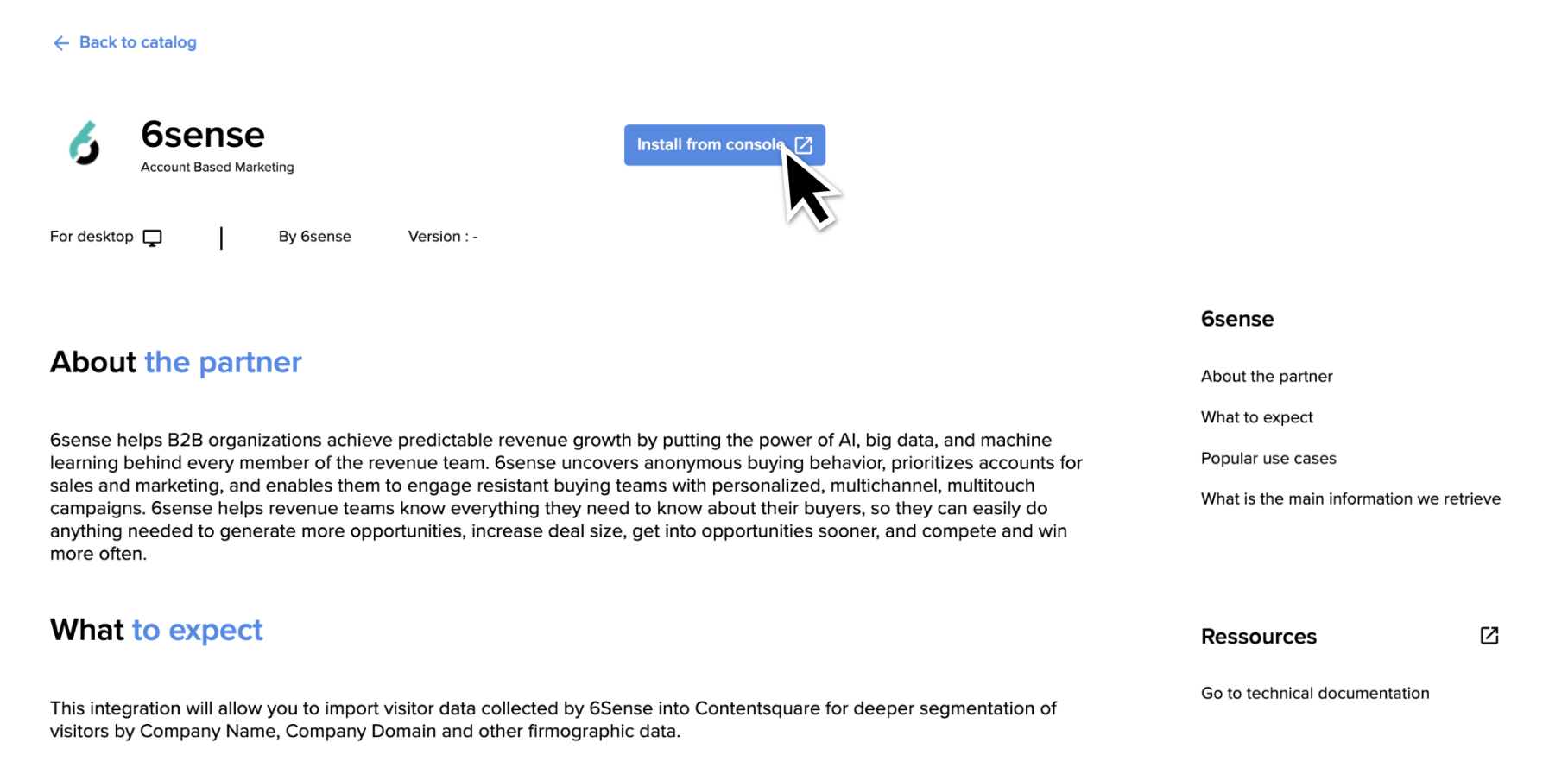 For non-admin users you will see a notification that reads "Want this integration? Talk to your CSM or Admin"

4. Once redirected to the console, click on the 'Add integration' button next to the integration you want to request. (You can use the search bar to search for the one you want).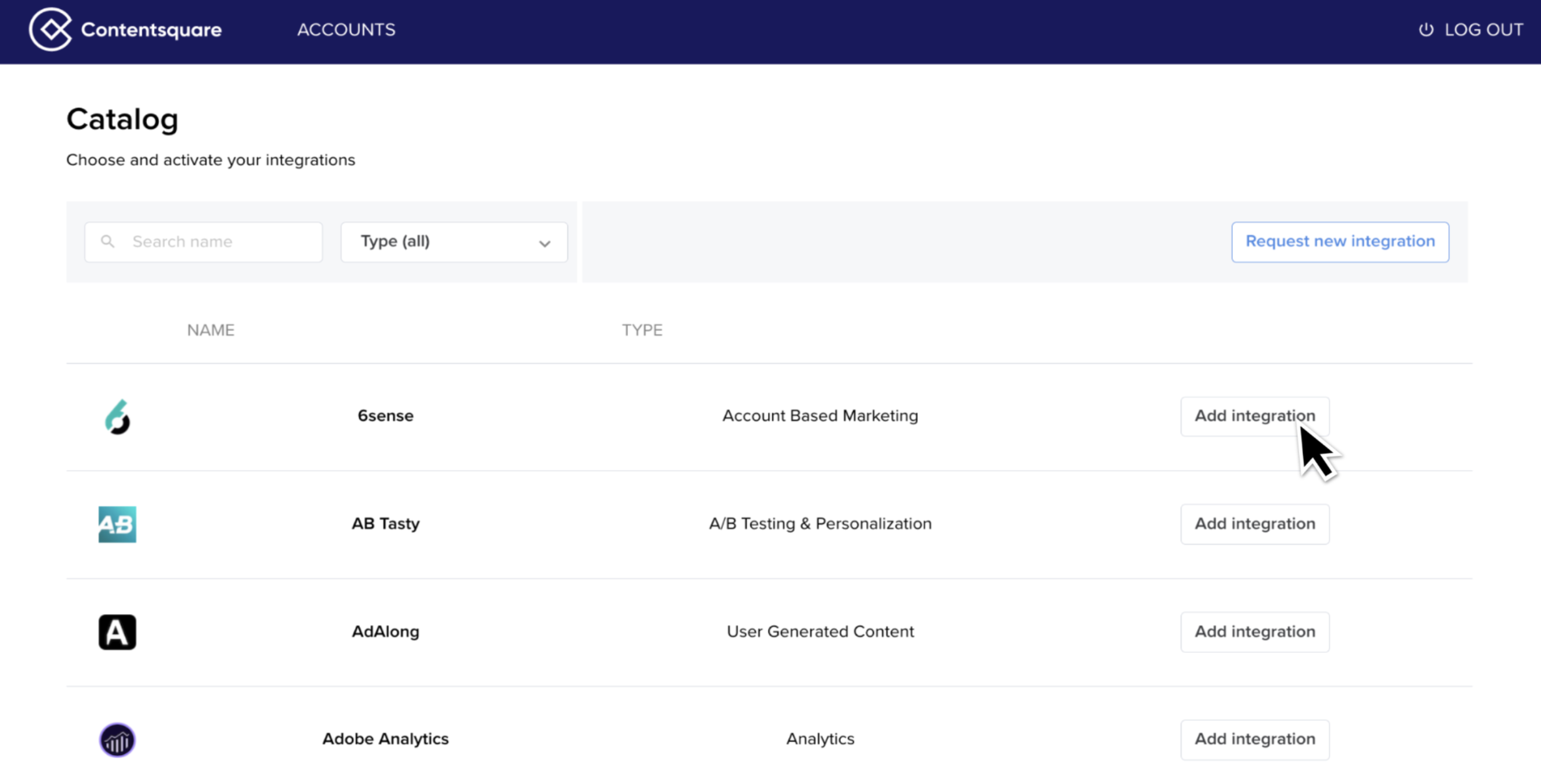 Details about the integration will then appear in a pop-up by default with a link to the technical documentation.

 

After you are done reading, click 'Add' to continue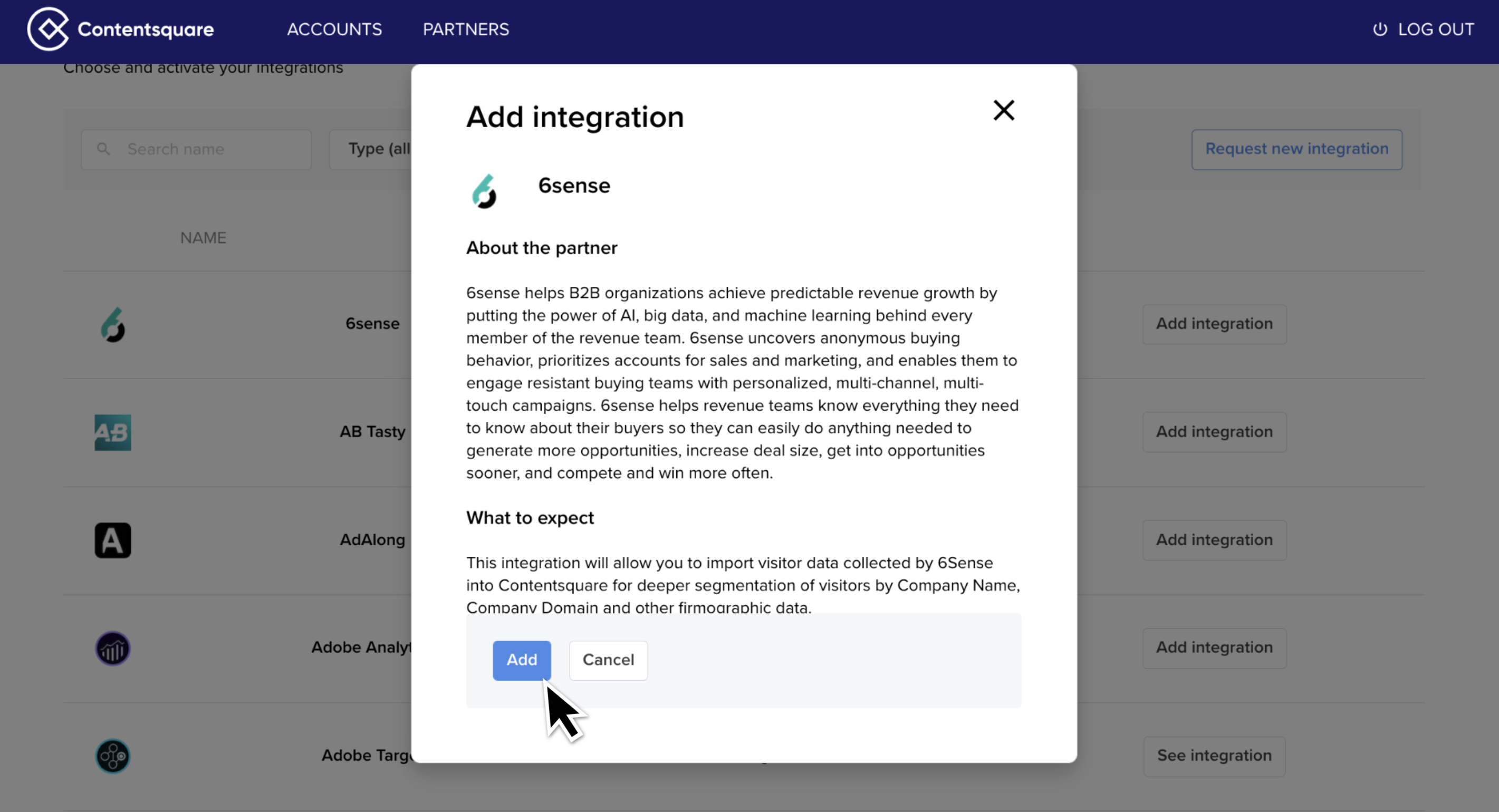 5. The integration request now has a Pending status while it is being processed. The integration is usually installed within 24 hours (Monday - Friday). 

6. Once the integration is requested account users will be able to see an "Installation in progress" message.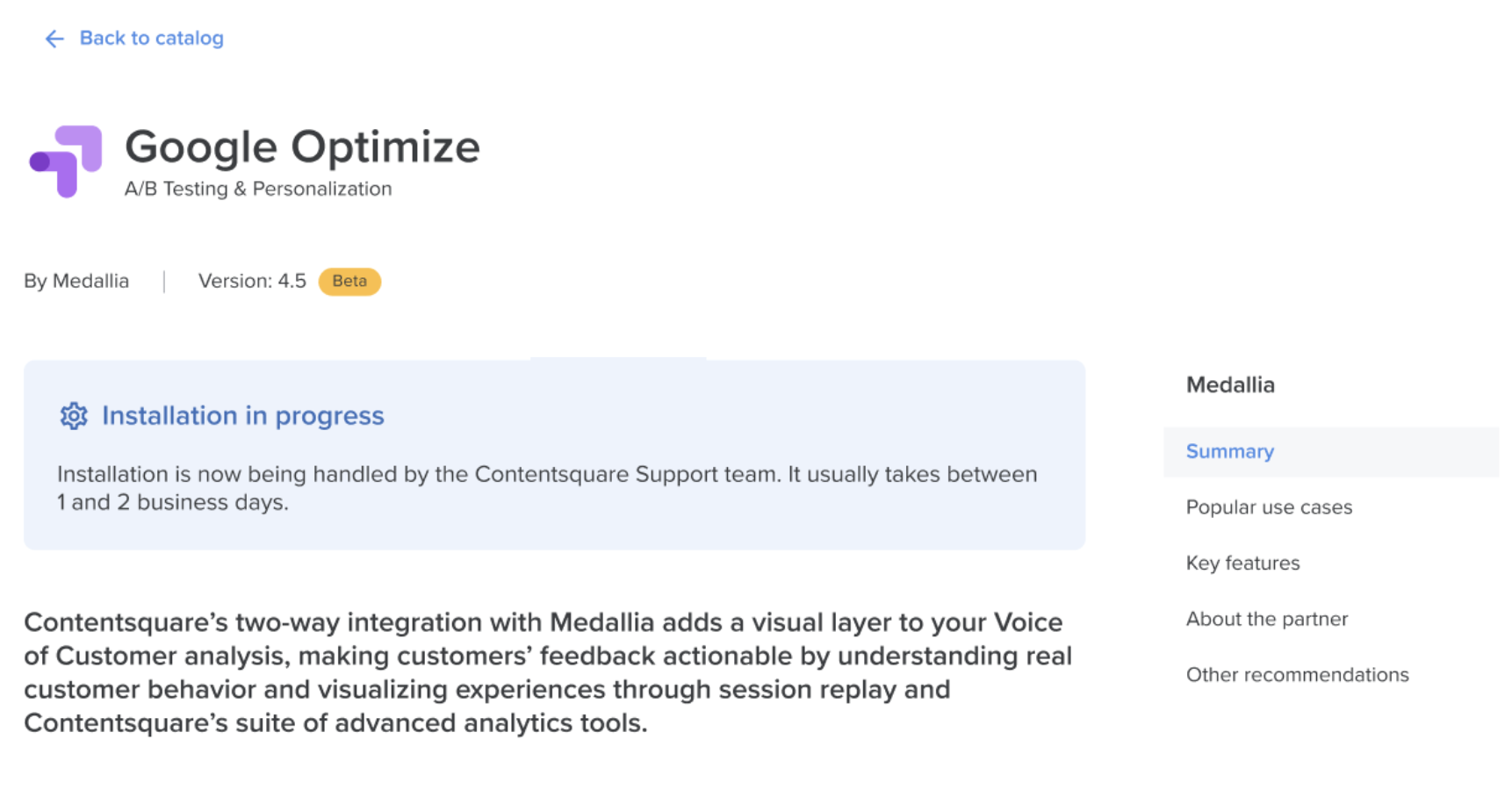 Once installed account users will be able to see an "Installed" message while browsing the catalog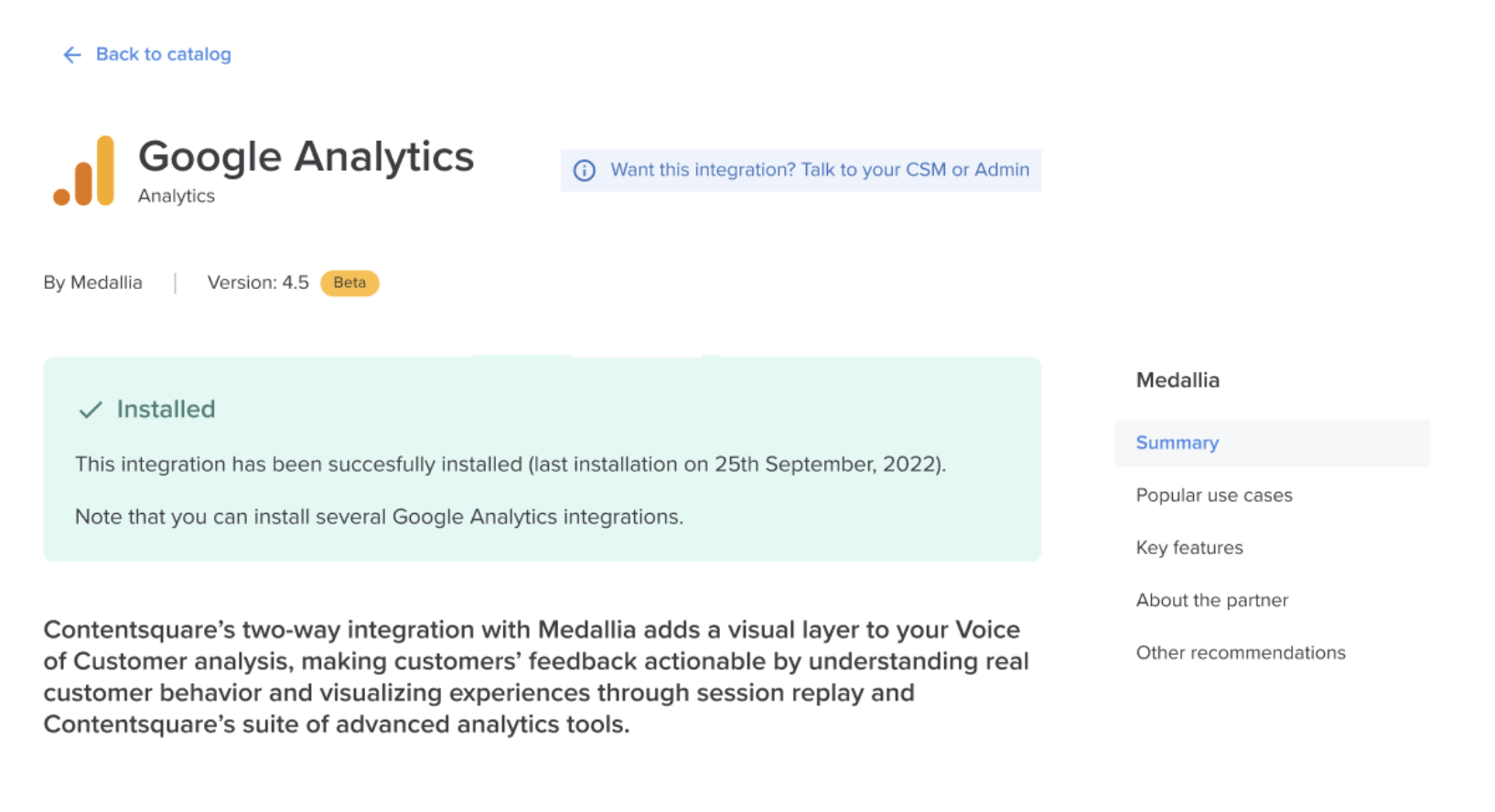 FAQ
Why isn't my integration displaying in the catalog as "installed"? 
To get your existing integrations to display in your catalog remove the integration snippet that was previously manually deployed, then follow the steps above to request the deployment again. 
Why can't I find a specific integration in the catalog? 
The following integrations are not yet available to request via the Integration catalog but are still available. Use the documentation below to deploy them:
Note: The integration(s) listed above are exceptions that will not appear in your list of deployed integrations once they are implemented. 
Where can I request Contentsquare integrate with another product I use? 
Use this form to submit requests for future integrations.