Category: AB Testing
This integration is only available for Web projects
What to expect
Contentsquare's integration with Insider allows customers to access an even deeper understanding of user behavior, and a nuanced picture of the customer experience every step of the way. Contentsquare's unique engagement and revenue metrics add a critical layer to Insider's segmentation capabilities, enabling teams to deploy more effective personalization and get a greater return on experience. As brands race to deliver friction-free experiences to their hyperconnected customers, Contentsquare and Insider help digital teams identify and reverse frustration along the customer journey. This integration will allow you to analyze AB Test campaign result directly in Contentsquare. You can segment for example all sessions that experienced an AB test variation on your website and leverage Contentsquare modules such as Zone-based Heatmaps and Session Replay to deeply understand UX behavior and performance.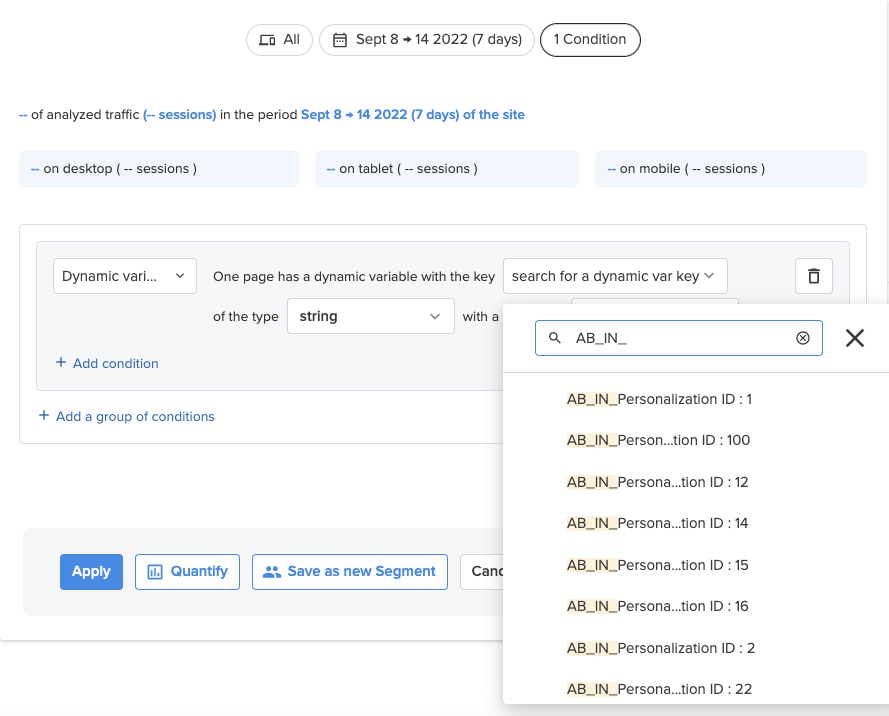 What we collect
Dynamic Variables
| | | |
| --- | --- | --- |
| Key | Value | Data Type |
| AB_IN_Personalization ID : 100 | Variation ID : 204 | Text |
Implementation
Implementation Steps
Please go to the section How to request an integration to see the instructions to enable this integration. You can then return here once completed.
If you have already completed the step above then continue below.
Verifying it works
You can use the chrome extension to check the results are sent to CS