Contentsquare admins can edit active integrations and their integration's imported segments using the console's Integrations catalog.
1. Go to the Contentsquare console

2. Go to the 'Integrations' tab and click the '...' show more options menu on the integration and select 'Edit'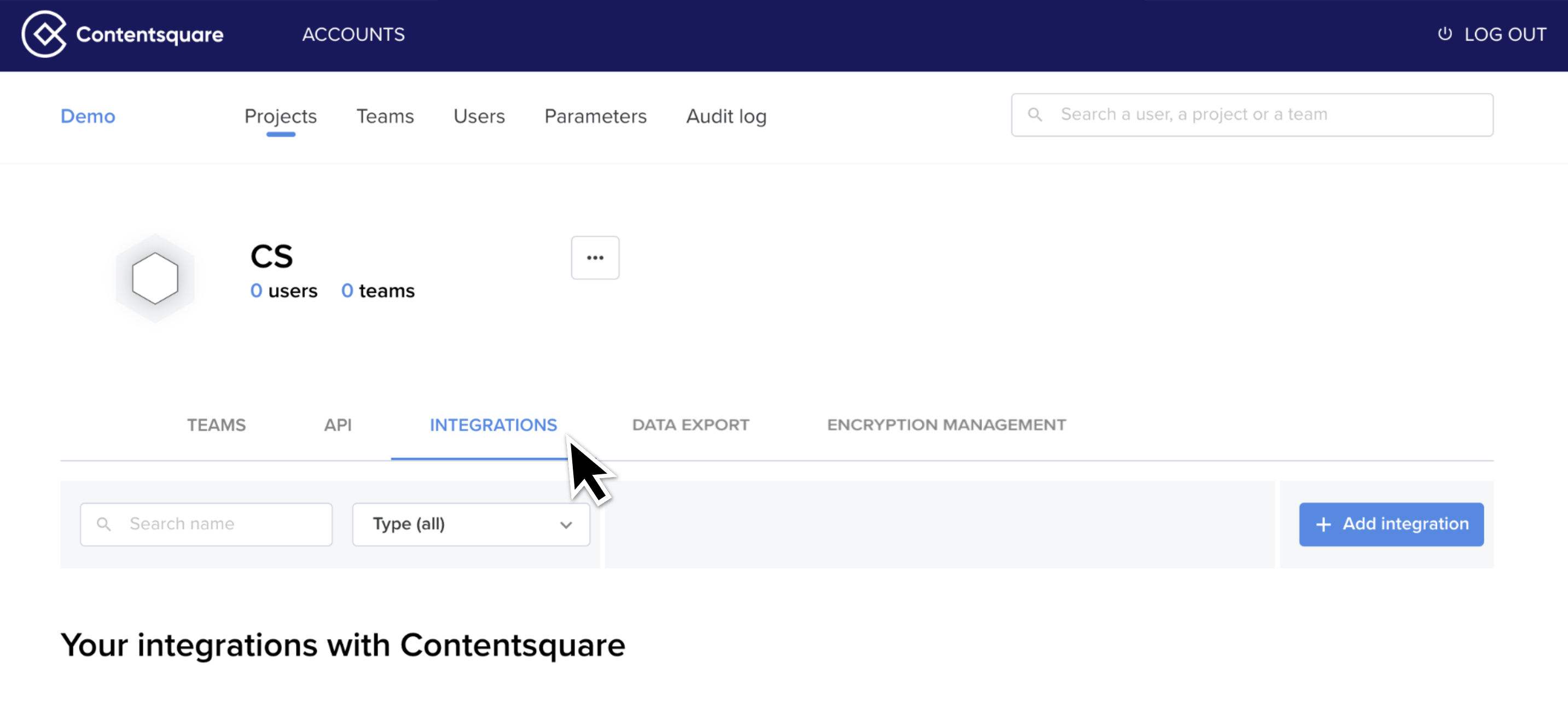 4. You can now edit the integration parameters and segment imports (Google Analytics is used as an example below).
Change any parameters

Add segment imports using the 'Select the segments' button or click 'X' for an existing segment to remove it.
Click 'Save' when you are finished editing