Category: Contact Center
This integration is only available for Web projects.
ⓘ  This is an early-access beta integration
What to expect
This integration sends Contentsquare Session Replay links to Invoca. For each phone call that occurred during a visitor's web session, access the Contentsquare Session Replay link directly within Invoca's platform.
What we collect
Dynamic Variables
| | | |
| --- | --- | --- |
| Key | Value | Data Type |
| CC_IV_SessionID | i-0000009c-e985-454c-8bdb-2f345b2f5bb8 | Text |
What we send
URL of the Session Replay
URL Example: https://app.contentsquare.com/quick-playback/index.html?pid=3771&uu=cc912cdb-ee03-a739-a659-ad2a5b1f08bb&sn=12&pvid=1&recordingType=cs&vd=iv
Implementation
Implementation Steps
Please follow the 2 steps to enable the Invoca integration:
Please go to the section How to request an integration to see the instructions to enable this integration. You can then return here once completed.
If you have already completed the step above then continue below.
Step 2
In your Invoca account, you will need to configure a new Marketing Data Dictionary property.
Please add a new Marketing Data Dictionary property called csq_session_replay_url and make sure the Data Source Type is set to JavaScript Data Layer and the Data Source Name is set to this:
sessionStorage.ContentsquareReplayLink
Here is an example: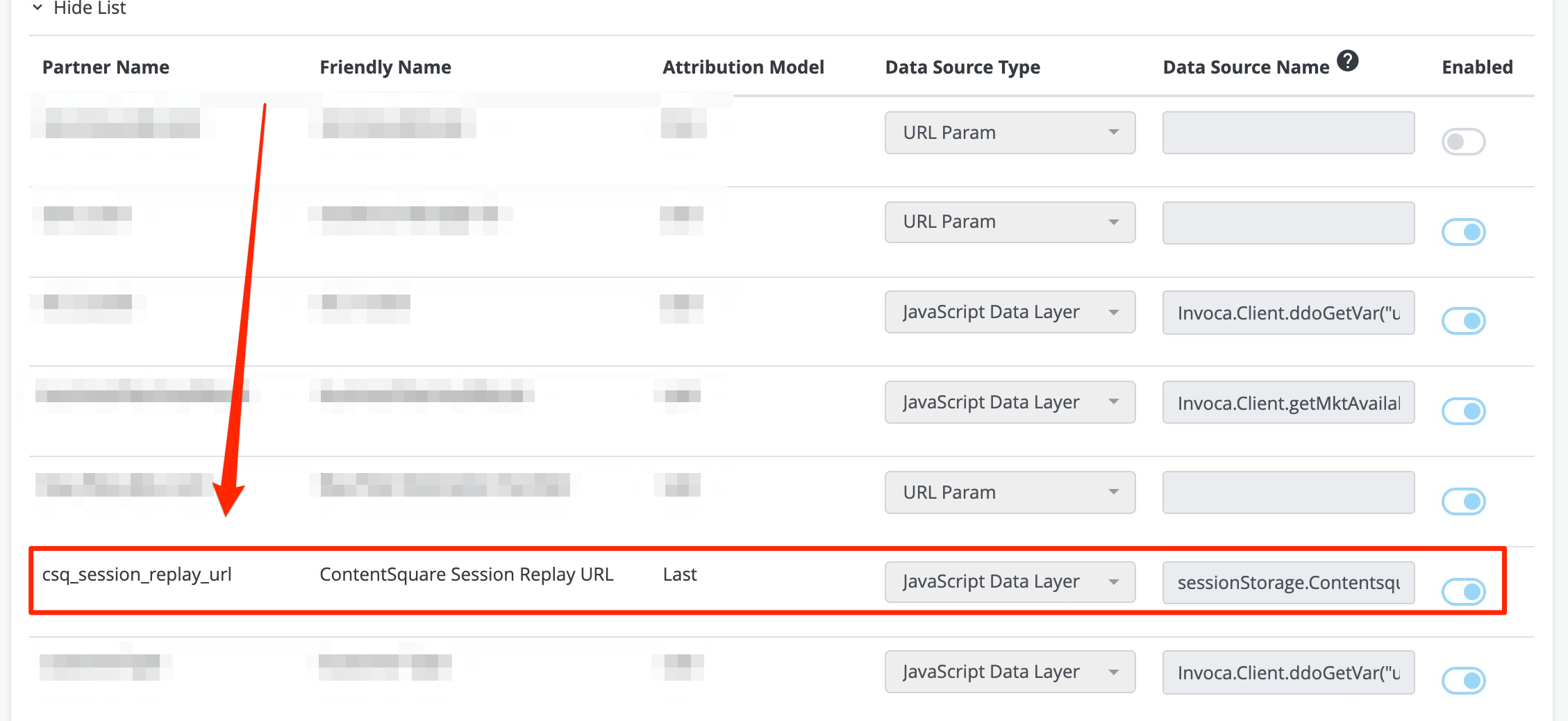 Verifying it works
You can use the Chrome extension to check the results are sent to CS