ⓘ This integration is free and available to all Contentsquare users.
Category: Collaboration tools
What to expect
Contentsquare's integration with Slack enables you to automatically alert and rally your team in real-time when key digital experience metrics deviate from normal so that you can drive timely action.
Use the Slack integration to:
Quickly align your team around changes in user behaviors and experiences that might have an impact on customer journeys and revenue
Be more agile and speed up time to action with intelligent alerts that can be prioritized by business impact
Easily navigate to the Contentsquare platform from your Slack notifications to understand the root cause of anomalies whether these are due to changes in customer behavior, UX struggles, errors, or performance issues.
Quantify the impact of alerts to assess how conversion and revenue goals are affected in order to prioritize resolution
Read Contentsquare's Privacy Policy to learn more about the different processing activities Contentsquare performs.
Implementation
1. Go to the 'Console'.
2. Go to the 'Integrations' tab and click 'See integration'.
3. Read the integration details and click 'Save'.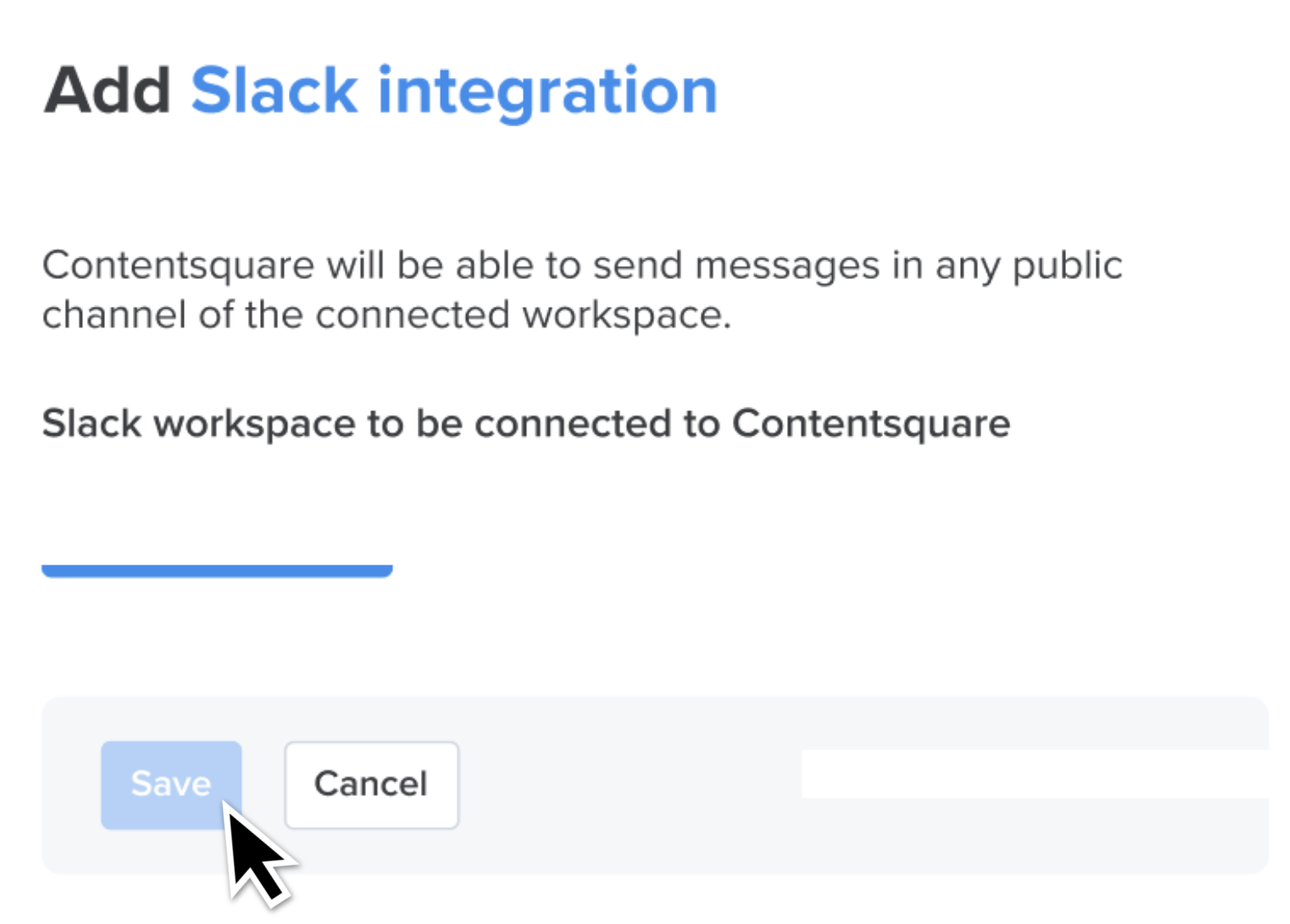 Note: If your Slack workspace has the
App approval option enabled
, you will need your Slack Admin for that workspace to approve the Contentsquare App. If the app is "pre-approved", you will be able to connect your workspace in Contentsquare, if not you will have the option to request the app approval to a Slack admin directly from the user interface, unless the Contentsquare app has been listed in the "Restricted Apps" by your Slack Admins (which is not typical).
4. You will receive a prompt in Slack to approve the integration click 'Allow'.
5. Verify that you have selected the right Slack workspace and click 'Save'.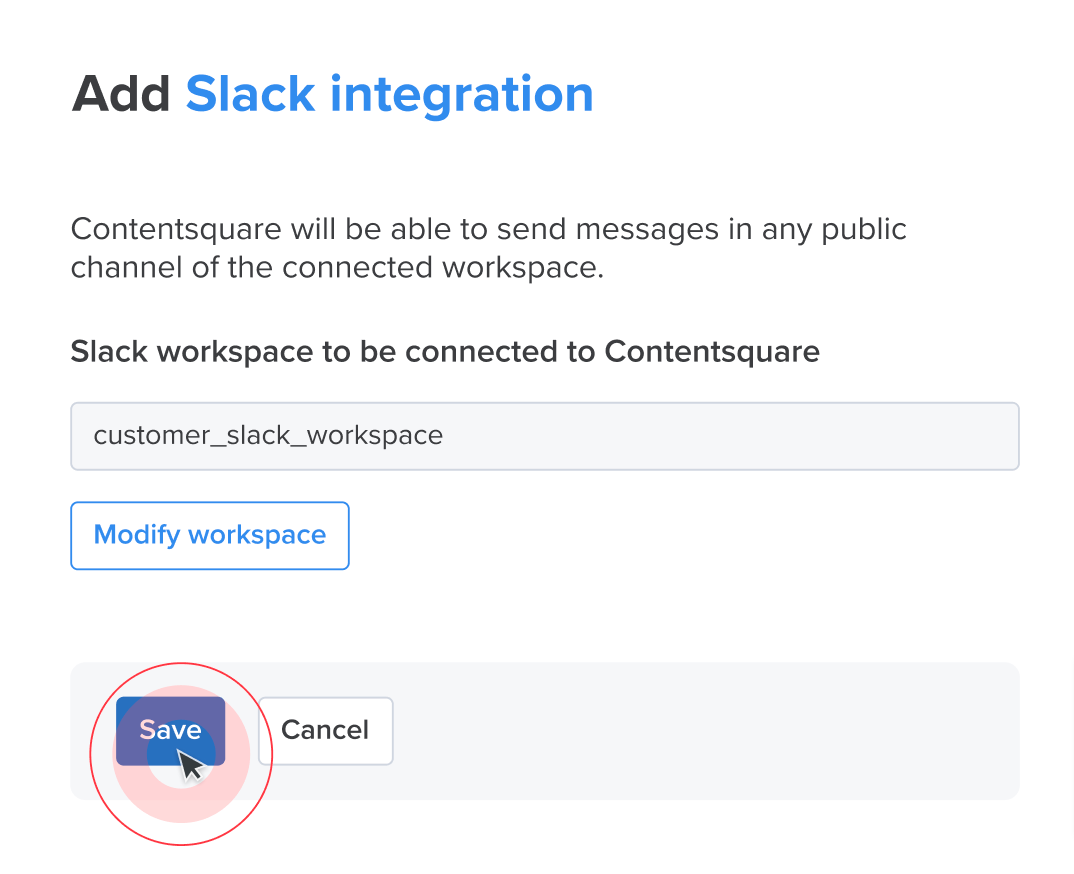 6. You'll receive this notification and see the integration listed in your catalog.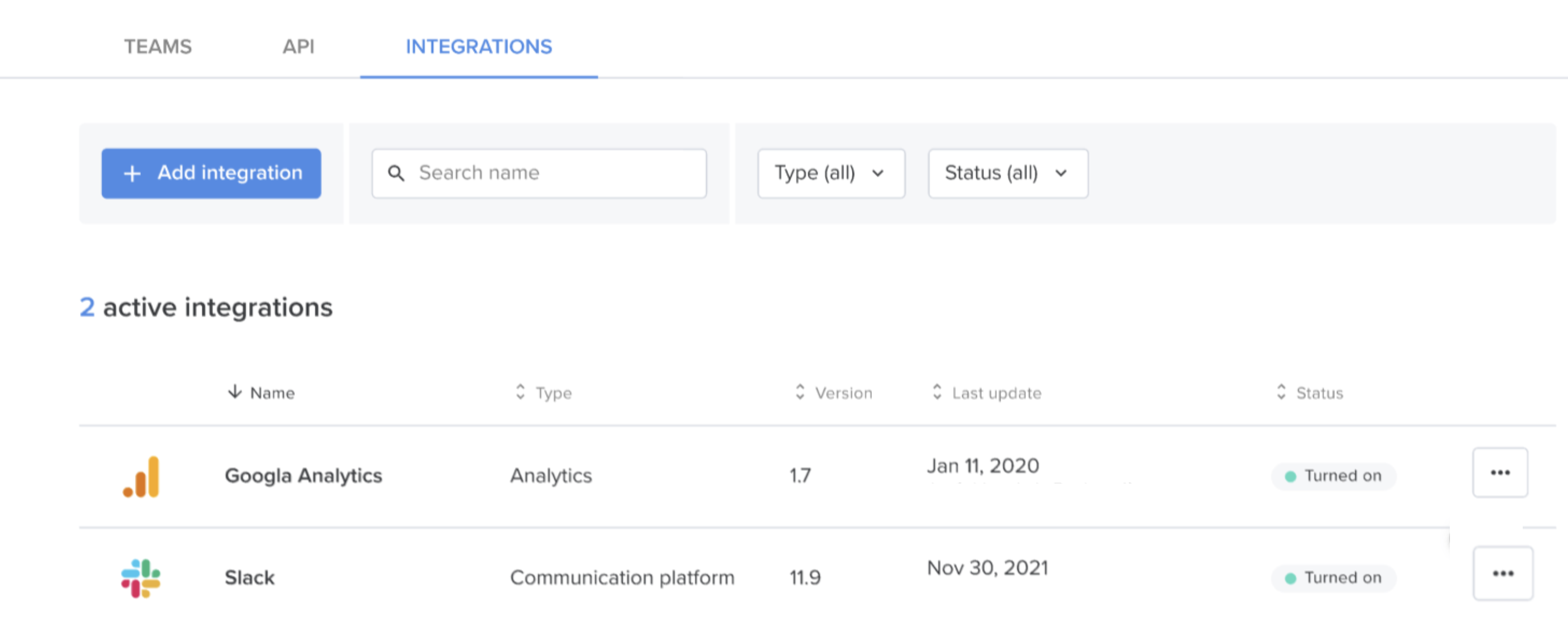 Setup Contentsquare notifications on Slack
When you create or edit an alert, you can toggle to enable Slack notifications.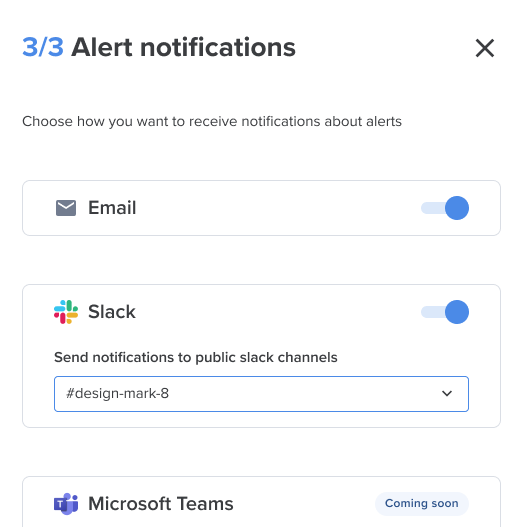 How to create or edit an alert in Contentsquare
1. Navigate to the Alerts feature from the Performance drop-down menu.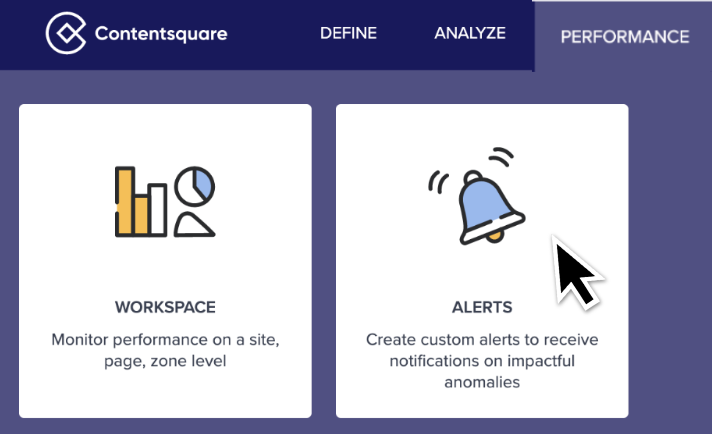 2. Click on '+ Set-up a new alert', and let you be guided through the alert creation panel.

3. After creating your alert toggle to enable notifications.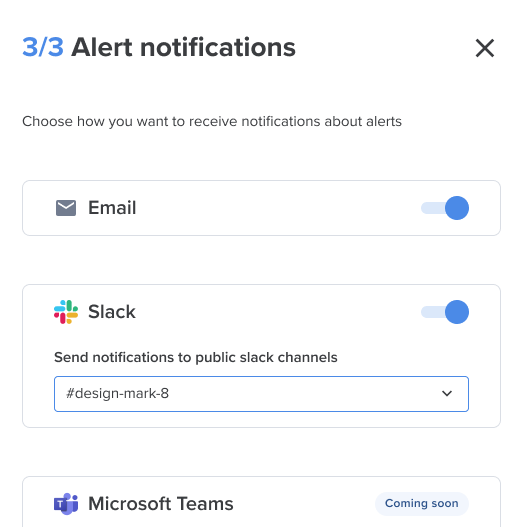 Read this article for more details on how to create custom alerts or edit an existing alert in Contentsquare.
Modify workspaces
Remember, any workspace modification (i.e. workspace replacement) will auto delete messages from the previous workspace.
1. To modify a workspace after having installed the integration, go back to the integrations tab in your Console and click on the view more options menu and select 'Edit'.

2. Click 'Modify workspace'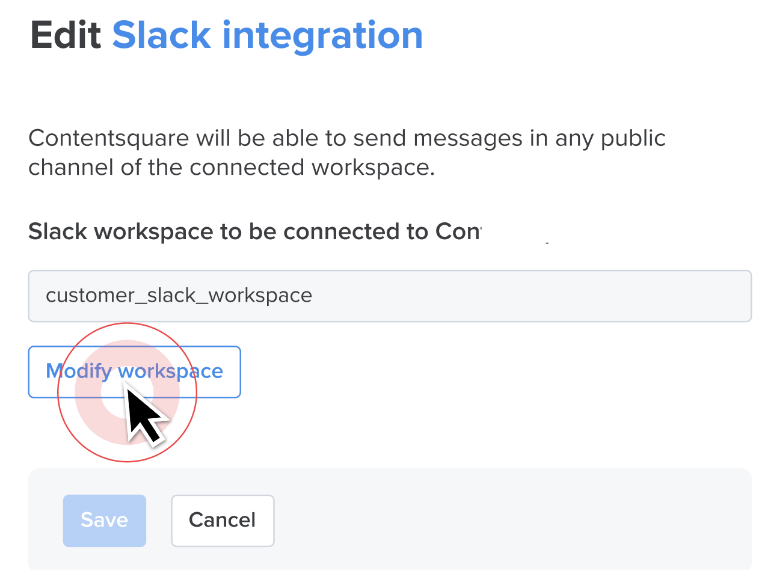 3. You'll see a warning message pop-up. Click 'Continue'.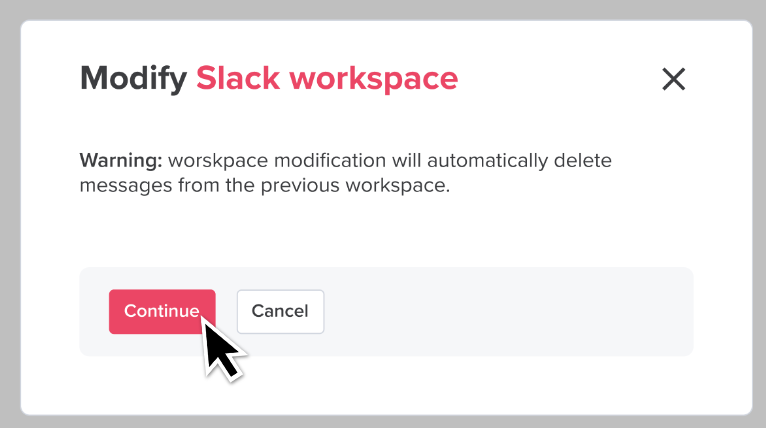 4. Click 'Allow'